• Adulting101 • MomLife • Natl • Parenting • Tny
Inspired by a few genius Dollar Tree laundry room hacks, we were determined to find the best laundry room ideas the world has to offer. So whether your washer and dryer are in a closet, the garage, the basement or conveniently located near your bedrooms, these clever laundry room decor ideas provide loads of storage solutions, will help you stay organized, and may even become your favorite room makeover, ever. View this post on Instagram A post shared by Jungalow® (@thejungalow) Stack Your Machines You might have all the laundry room ideas in the world, but if your vision doesn't...
---
• Adulting101 • Natl • Parenting • ThingsToDo • Tny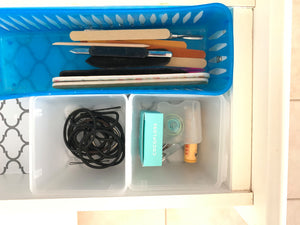 From organizing kid toy chaos to purging your pantry, these dollar store organization hacks won't break the bank and will give you all the Marie Kondo vibes. Keep scrolling to see some simple ways to stretch a dollar and clean the house at the same time. Pin these amazing dollar store hacks! Small Bins for Bathroom Drawers Bathroom drawers driving you crazy? Pick up a few smaller bins and boxes to get everything in check. Most of the time, small organizers like these are two or three for one dollar, a major score! Use for hair ties, floss, and anything...