• ForTheHouse • MagazineFiles • MagazineHolders • OrganizationIdeas • OrganizationTips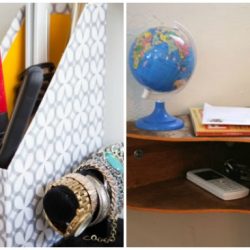 Seriously! Talk about pantry storage… hiding your router…organizing your clutch bags, neatly organizing your groceries, and even your freezer are just some of the things you can do with these handy little doodads. The best part is how dirt-cheap magazine holders are. Visit your nearest Walmart, Target, Dollar Store though you can start with your nearest thrift store. Want in on a secret? While at the thrift store, head straight for the office supplies section. You're bound to find a selection of magazine holders and the best part is that you might snag quite a few for just pennies. We...
---
• FoodStorageContainers • Organization • OrganizationIdeas • Organizing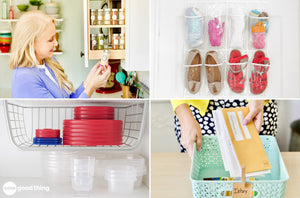 To get the very best advice, including advice about getting more organized, it's always wise to consult a professional. Because who better understands how to conquer clutter and keep things tidy and organized than those who do it for a living? Watching professionals help people on shows like Hot Mess House and Tidying Up with Marie Kondo can be a great way to get motivated about organizing your own home. But without the knowledge and experience to know which products are helpful and which aren't, you could easily end up wasting money at IKEA or The Container Store on things...