• Before • EntireHomes • HC • MurrayHill • NewYork • OC • Renovation
A Manhattan apartment with wall-to-wall windows overlooking Park Avenue demands an undistracting interior. That's just one reason why it was a match for John, a minimalist seeking to upsize in the city. The finance exec closed on the two-bedroom abode in the Murray Hill neighborhood and was committed to an expansive renovation before moving in. Aspiring to a modern, clean aesthetic, he hired architect and designer Aurora Farewell, who works in New York and Connecticut, to oversee the project and to take the space to spare and spectacular. Aurora posted the project on Sweeten, a free service matching homeowners with vetted...
---
• AroundTheHouse • Bathroom • Home • Renovation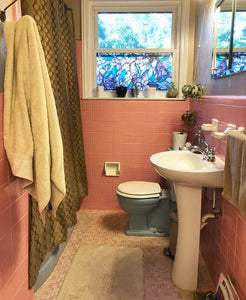 It's that I want to do a lot more of it, but my budget says one project at a time. We have a home equity line of credit (HELOC) of about $11k and that is the general amount we spend per renovation. We just completed the bulk of a garage renovation that ended up costing more than I anticipated and we're in the boring cycle of paying down that 11k right now. But that isn't stopping me from thinking about what's next, and I have my eye on the bathroom. Our little ranch-style house is a 2 bedroom, 1.5 bath,...