• Design • Home • Mudroom • Must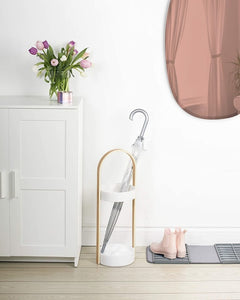 With the change of season, comes the influx of coats and scarves, rain wellies and umbrellas, team-sports gear, sweaters and boots. It's time to make sure that there is a designated spot for all of these things in your mudroom or hall closet. Or else, you know what happens? You'll soon find a pile of 'stuff' right behind the door, spilling into your living space. We've got expert advice on how to organize your mudroom or entrance way for maximum family efficiency. Related: Get organized with a home command center Spring Cleaning the Mudroom Mess begets more mess, so that's...
---
• Design • Laminates • OpenConcept • Shower • Walk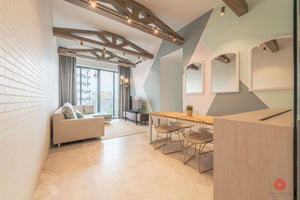 We all want marble counters, a walk-in wardrobe and a kitchen island. But the reality is, these design features can add up quickly. So what happens when you don't have the budget for it? You can either do away with it completely or, even better, you think of more affordable substitutions. To help keep your budget in check, we show you the cheaper alternatives to expensive interior design features you can go for instead. Open Concept Spaces The alternative: Mirrors An open-plan layout is great. Think bright, breezy spaces with flexible room and a sense of spaciousness. But in order...
---
https://amzn.to/2B5n2Pg #clothes #design #deluxe Genius Ways To Organize Your Storage rooms We bring you the ...
---
• Design • SmallSpaces • Stories • TopStory • Update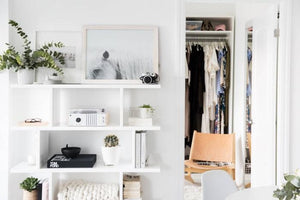 When Neal and Stephanie Sterjovski moved into their 800-square-foot condo, they were looking to create a space that would make the most sense for their busy, work-from-home lifestyles. This home, located in the greater Toronto area, was filled with natural light, with lots of windows and tall ceilings, but there was still work to be done. Picturing a minimalist aesthetic, the couple set out to personalize the condo with the help of designer Jacquelyn Clark of Lark & Linen. Here, Stephanie shares how they did it. Start with the foundation photo by annawithlove "The first thing we did when we...