• AllPostsOnCollege • Apartment • COLLEGE • CollegeApartments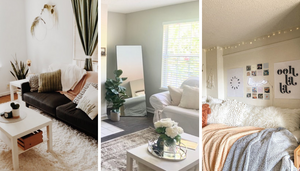 Moving into an apartment is so exciting because you have a fresh space to make your own, but it's small enough to not be overwhelming! Well... maybe a little too small sometimes. If you are feeling cramped in your small apartment, you need to see these 21 small apartment ideas. They will help you utilize every space more efficiently and make your small space way more functional. I have ideas for your bedroom, kitchen, living room, and bathroom that will make it feel like you have a couple extra square feet ;). My best advice for decorating your apartment is...
---
• AllPostsOnCollege • COLLEGE • Dorm • DormRoomOrganizationTips • Organization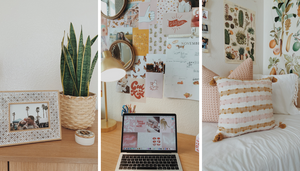 When I was moving into my dorm room the only thing I was thinking about was decorating (not kidding ), and organization never even crossed my mind. But trust me, there are so many things you have to bring with you to school there's no possible way to store it without some form of organization. While living in the dorms, I figured out what organization products I couldn't have lived without, and the organizers that were just, meh. I'm only sharing the best of the best with you today .  Organizing is not just about having your clothes neatly in...