• DressingRoom • DressingRoomIdeas • Homes • WalkInWardrobe • WalkInWardrobeIdeas
Though you certainly don't have to own an impressive selection of designer goodies in order to create a spacious closet in your home, it doesn't hurt to have a desire to keep your belongings in an orderly, if not stylish, space. If you're thinking of converting a spare room into a haven of handbags, scarves, jumpers, jewellery and the like, then read on for seven steps to creating the dressing room of dreams.  Mirrors, plenty of storage space and a sleek look makes for a welcoming dressing room1. Overall décor First up, you will need to think about the styling...
---
• badblogger • DressingRoom • frontlineheroeshouston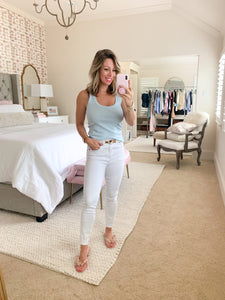 Some restaurants in Houston will start opening at 25% capacity today, and I'm sure so many people are thankful to get back to work.  Our gyms, hair salons, movie theaters, sports, and so many more things are still closed, but there will be a Phase 2 opening in a few weeks if this Phase 1 goes well. I'm praying it does.  I still haven't gotten to hang out with any of my friends and neither have the kids.  If there's one thing this has taught us, it's how important our social connections are!  And how important our hair colorists are!...