• Home • HomeHacks • Men • Organization • Shoes
s Most likely, you have more shoes than you really need. No doubt you have an individual reason for each pair. But, what isn't okay, is having them piled next to the front door, spread across your bedroom floor or sporadically thrown where you take them off. This can cause accidents and may actually increase stress levels. A shoe organizer is the best way to avoid a shoe cull and ensure you keep your collection in top condition. Especially for those of you who collect grail-worthy men's sneakers. Whether you live alone or have a full household, you need a...
---
• Cleaning • Hacks • HomeHacks • Men • Shoes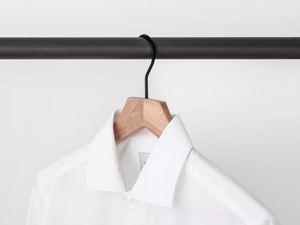 s Table of Contents Smart Storage How to Clean Your Clothes Shoe Care The Best Products for Storage The Best Products for Cleaning The Best Products for Shoe Care If you're a style-conscious guy, you might spend a good amount of time (and money) searching for something as seemingly simple as a white t-shirt, obsessing over details like sleeve length and collar width. But are you doing enough to keep your favorite tees lasting as long as they could? Bad news: if you're hanging your t-shirts on hangers, you're not. Fortunately, there are a lot of easy, affordable ways to...