• DiyBasics • DiyProjects • EasyDiys • HomeDecor • Homemade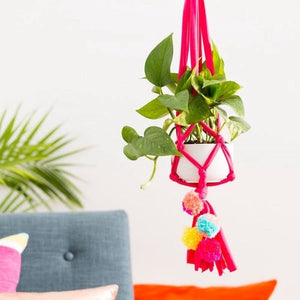 Good news, crafty ladies! Macrame is back and in a big, big way. Macrame, the art of knotting cords and rope together, was a huge hit back in the '70s with DIY-ers. Now, modern macrame is sleek, chic and way cooler than its hippie counterpart. We've gathered 11 projects for you to try your hand at, and we know that you'll love getting knotty with some rope and cords when you tackle these tutorials. 1. Macrame Wall Hanging Create a wall hanging in any color of your choice to add an interesting touch of texture to your decor. (via Brit...
---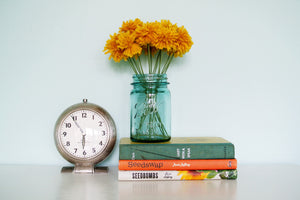 I personally love DIY home decor. It's a wonderful way to personalize a space and a really great way to make a house truly feel like home. With that in mind, we're very excited to show you today some of our favorite ideas and we can't wait for you to try some of these cool DIY projects for yourself. Let's get started! Simple and Affordable DIY Room Decor Ideas for Your Home 1. Billy Ball Yarn Flowers Bouquet I love flowers but I find it very inconvenient that they wither rather quickly and you can't really enjoy them for very...
---
• Amazon • DIYProjects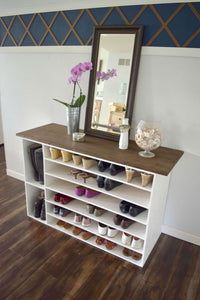 s. It's surprising that even with all the different options to choose from it's still difficult to find the one that makes sense for you and your home. That being said, we believe that a DIY shoe rack can solve a lot of problems, whether you prefer a shoe cabinet or something small and inconspicuous. Check out the ideas below if you need a bit of inspiration. Shoe Rack Ideas to Create a Good Storage System for Your Entryway 1. A Cabinet Shoe Rack One idea is to build the shoe rack in a cabinet-like style, with narrow shelves for...
---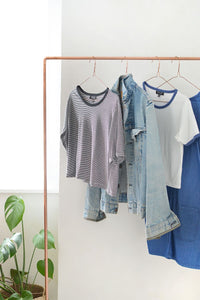 We take great care of our clothes and accessories and sometimes we even display them in ways meant to draw attention. Clothes are for us what the colorful feathers are for the bird-of-paradise and the difference that, at the end of the day, we can take them off and prepare some new ones to wear tomorrow. We put them on clothing racks and sometimes we even make them a part of our home's decor. If you like the idea of an open clothes rack, we have a few suggestions that you might enjoy. Chic racks you can put together yourself...
---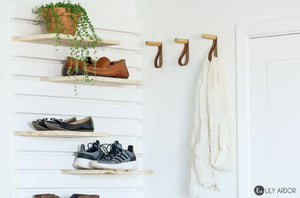 Finding a good way to blend aesthetics and function takes some trial and error and requires a bit of research. Hopefully the project we've gathered for you today will inspire you to make some changes or at least give you some good ideas for the perfect entryway organizer. Instead of hiding your shoes under a bench or inside a closet, how about you put them on display? Yes, it's a bit unconventional but chances are you are too and let's be realistic, you won't keep all your pairs of shoes on shelves. You can select a few that would look...