• 1 • 2 • 3 • Clothing • LeanWardrobe • menswearneutrals • SmartCasual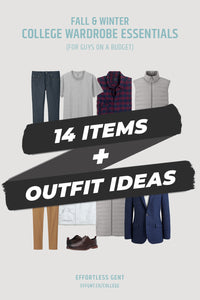 This article is for the young guy in college (or getting ready to go to college) who wants to improve his wardrobe with the absolute essentials needed to dress a bit more grown-up. So how should a kid in college dress? Most "menswear essentials" lists seem to be a bit tailored to older guys, and guys with more money. What if you were on a budget but still wanted to dress in a smart, sharp, casual way? What are the absolute essentials that will get you started on your minimalist wardrobe, while still leaving some money in your pocket for...
---
• ColdWeather • LeanWardrobe • Outerwear • SmartCasual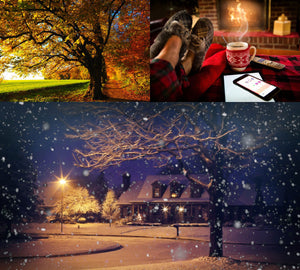 Can you feel it when you walk outside? There's a crispness in the air. The wind is picking up. The leaves are starting to turn all shades of yellow, orange, and red… You no longer sweat the minute you step outside. Wearing your favorite pair of jeans isn't as unbearable, because the scorching heat is gone… Fellas, fall is here! And winter is right behind. I want to help you dress sharp this fall and winter. So I put together a style guide for you to totally dominate men's winter fashion this year. Enjoy! (By the way, this guide is...