• DressShirts • Suit • Trousers • Wardrobe
The Real Men Real Style Interchangeable Wardrobe builds on these concepts. This article explains how you can build your own Interchangeable Wardrobe and get 256 outfits from just 16 pieces of clothing. In this article, you will find: The Foundation of an Interchangeable Wardrobe Get The Fit Right Invest In Quality How To Match Your Clothes Conclusion Advantages of building an Interchangeable Wardrobe: Less clothing and therefore less clutter in your wardrobe. More money to spend on quality clothes which fit better. More clothing combinations from fewer clothes. No worry dressing because everything matches. The Foundation Of An Interchangeable Wardrobe...
---
• Closet • LeadStory • LifeStyle • Organize • Wardrobe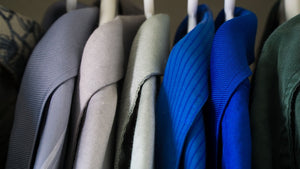 This period has also given us time to do all the things we have been postponing for a while. Cleaning and organizing is often the last thing we want to do. But let's face it; even the most organised amongst us can have a messy closet, sometimes. As a result, we tend to repeat the same set of clothes and forget about the pieces that are stuck at the bottom. Use this time to master the art of decluttering your wardrobe with these simple tips and tricks from Flipkart Fashion. Declutter your closet Begin by emptying out your entire closet....
---
• Advice • Organization • Stories • Wardrobe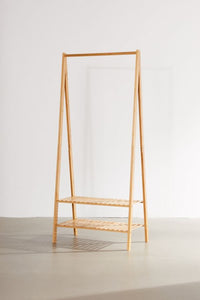 Look, we'd all love to organize our closets; nothing would bring us more joy than having a dozen bins for all of our belts, scarves, and miscellaneous odds and ends. But here's the thing: Domino editors are New Yorkers, largely in possession of tiny apartments with equally small bedrooms, inside which are minuscule wardrobes—no shelves, no drawers, just a handful of inches of empty space. Given that our proclivity for collecting everything from vintage vessels to books to blazers is not likely to dissipate anytime soon, we figured it was time to call for professional backup. Enter: Melanie Fowler.  Fowler...